Only Place to Learn Dental Laboratory Technology in the Washington Metropolitan Area
What Do Dental Lab Technicians Do?
Dental laboratory technicians make and repair dental appliances, such as dentures, crowns, and braces. They usually work in dental offices or commercial laboratories.
How Much Salary Do Dental Lab Technicians Make?
The average salary of the dental lab technicians in Virginia is
$70,232
as of December 27, 2021, but the range typically falls between
$61,516
and
$82,822.
Become a Dental Lab Technician!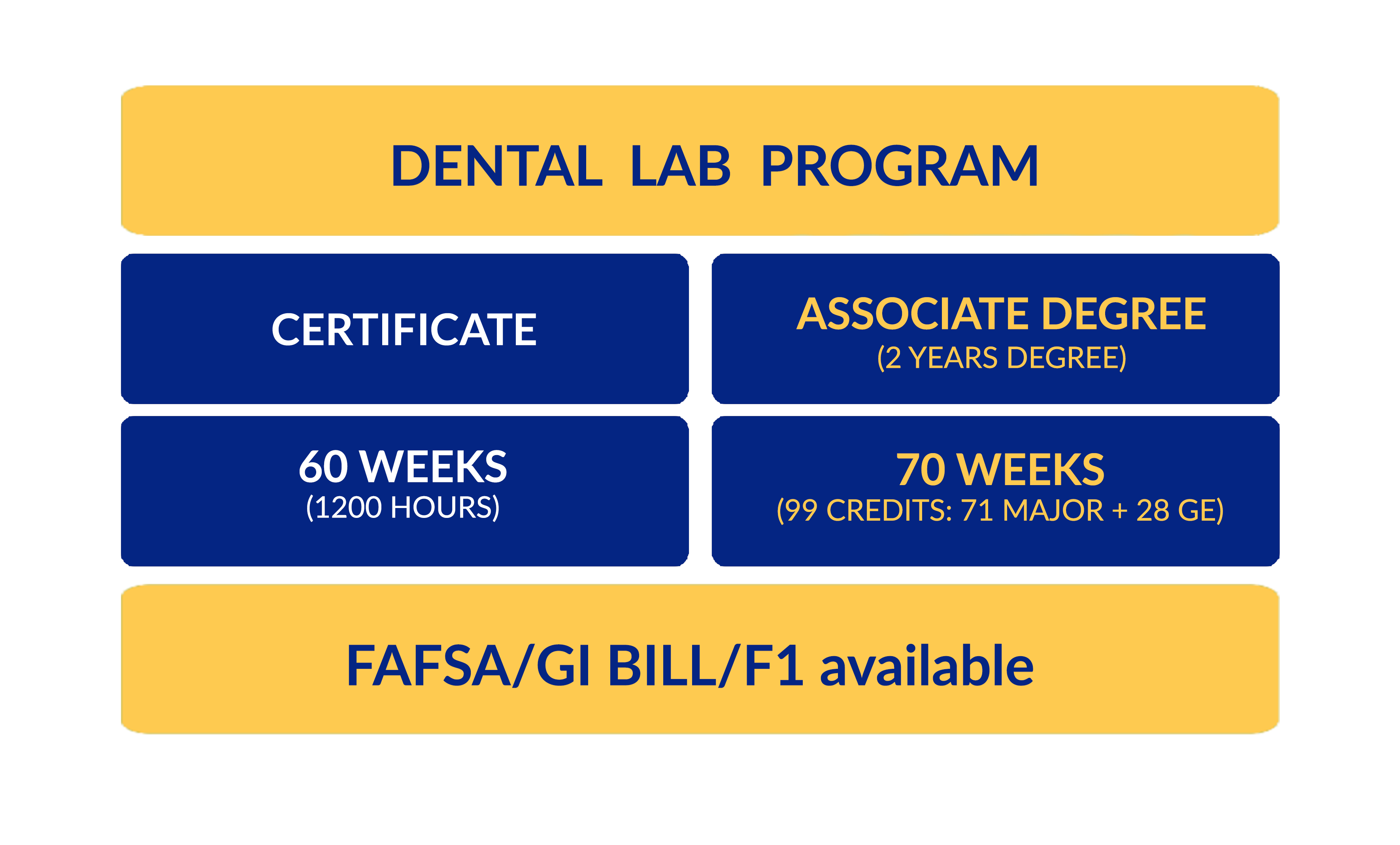 All the students in our Dental Lab program will be supported from the very beginning until graduation! Kind admission, dedicated academic, knowledgeable advisor teams are there for the students! Whenever neccessary, you will always get answers and helps from us.