With our dedicated faculty guidance at each step, students are inspired to become a professional cosmetologist with creativity, artistry, and analytical skills. Upon successful completion, students are eligible to take the state board examination to become a licensed cosmetologist and/or a school instructor.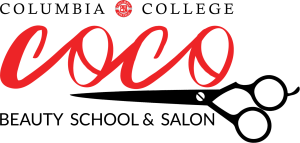 All the students in our Cosmetology program will be supported from the very beginning until graduation! Kind admission, dedicated academic, knowledgeable advisor teams are there for the students! Whenever neccessary, you will always get answers and helps from us.
"I graduated from Columbia College with the talent and inspiration to follow my dreams. During the education, I received hands-on experiences that I could practice through the clients who came to the school."
"In Columbia College I learned from the basic to advanced techniques of braids, hair color, hair designs and many more that help me in my career for the future."
Cosmetologist Average Salary Difference By Education Level the U.S.

Cosmetologist Average Salary Change By Experience in the U.S.

Source: salaryexplorer.com