Want to Become a Massage Therapist?
Columbia College School of Massage Therapy provides intensive knowledge base in the structure and function of the human body, ethics, and applications of therapeutic massage along with hands-on practice. Graduates will be prepared as a professional in the field and to sit for the Massage & Bodywork Licensing Examination (MBLEx) by Federation of State Massage Therapy Boards (FSMTB).
How Much Salary Do Massage Therapists Make?
The average massage therapist salary in Virginia is

$54,353

as of December 27, 2021,

but the range typically falls between

$48,657

and

$62,437.
Be a Certified Massage Therapist!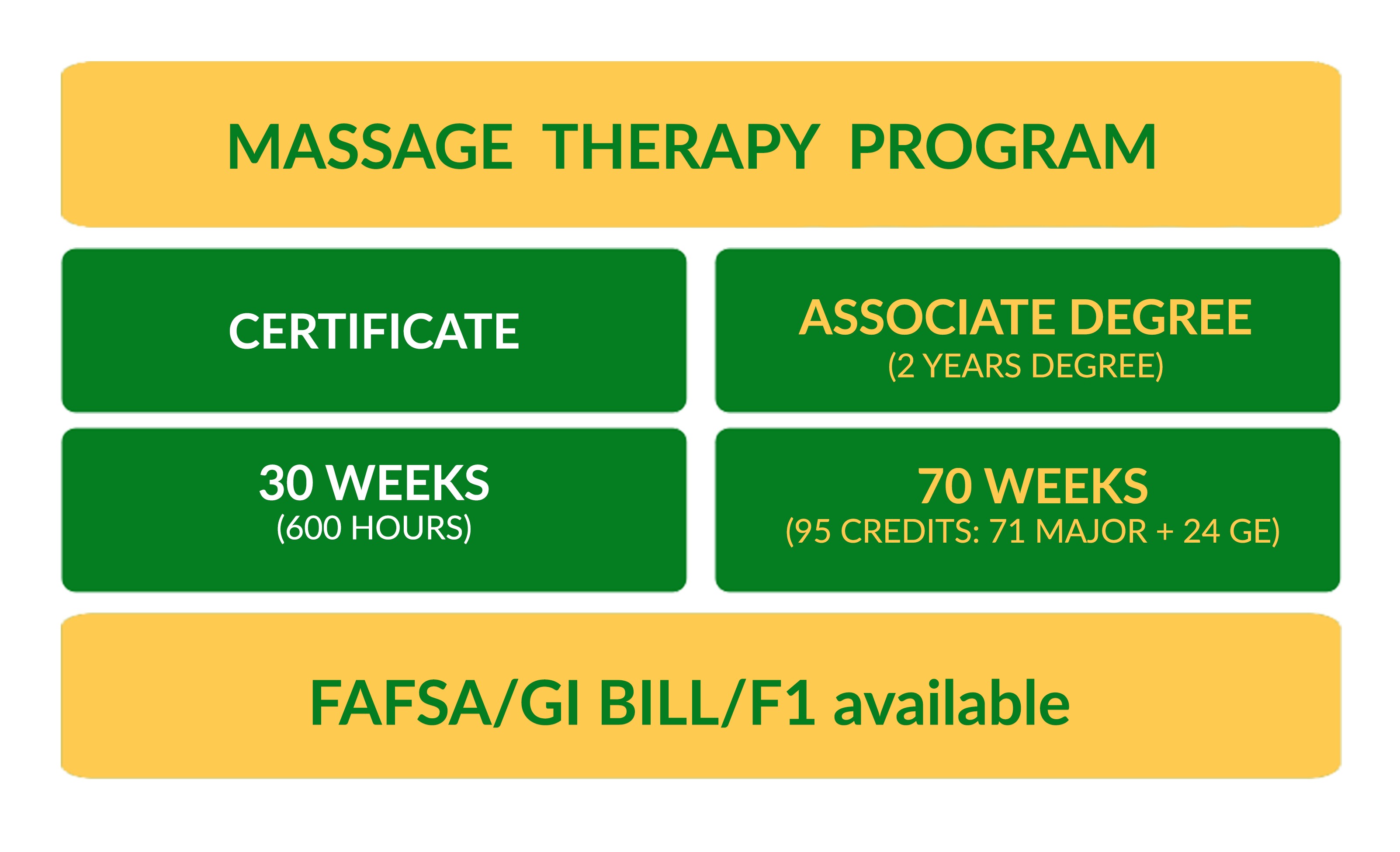 Total of 600-Hour Program (Certificate)
Well-balanced in a combination of classroom, laboratory, and clinical experience
Student clinic, field trips, and guest speak sessions
Approved by NCBTMB, member of AMTA
MBLEX Preparation Available
Massage & Bodywork Licensing Examination