The Columbia College School of Culinary Arts is seeking students for the evolving needs of the culinary arts. By harmonizing intensive lectures and hands-on trainings, the graduates will be qualified to become professional chefs or experts in the culinary industry.
Earn a Degree or a Certificate of Culinary Arts!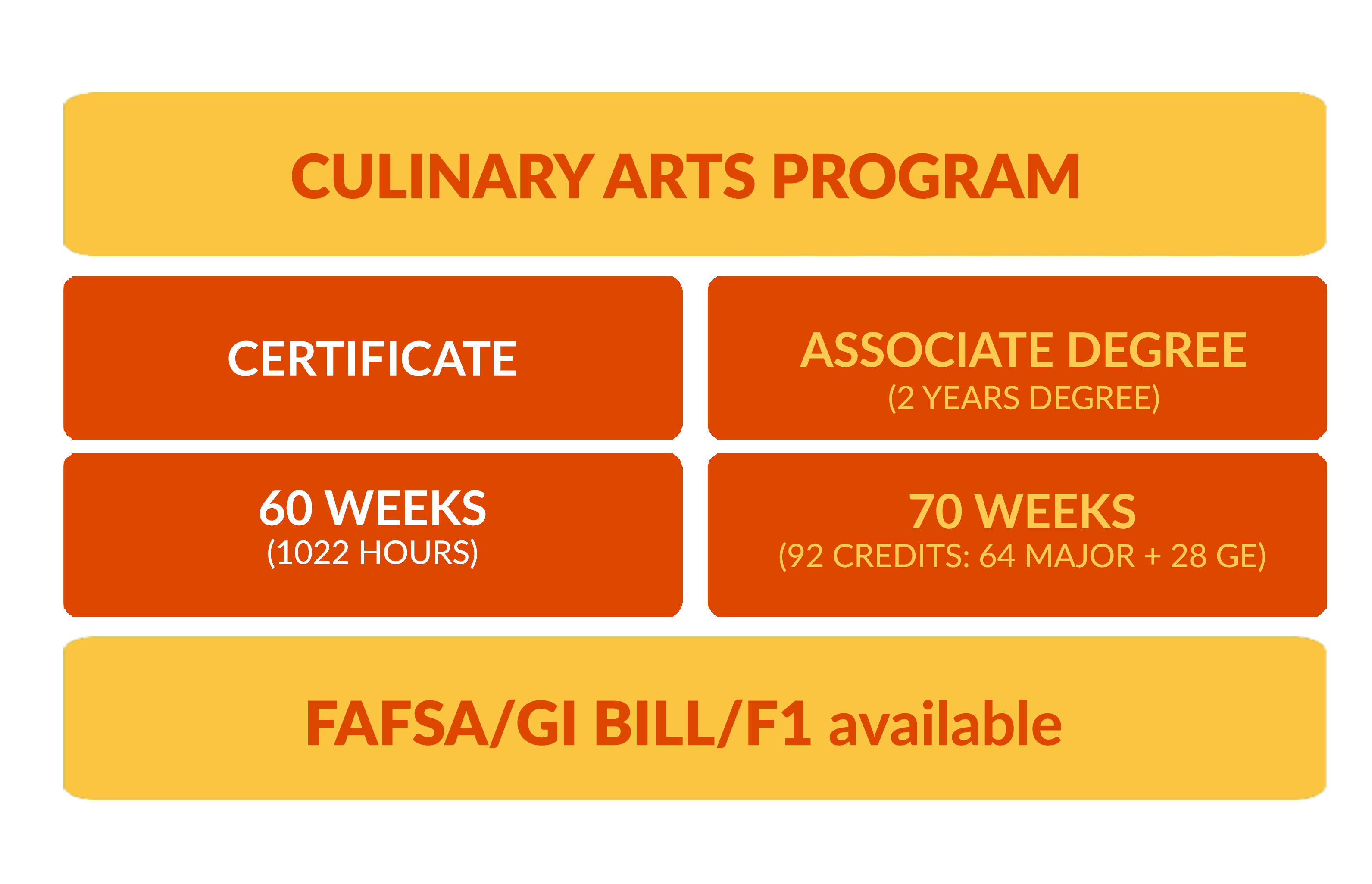 All the students in our Culinary Arts program will be supported from the very beginning until graduation! Kind admission, dedicated academic, knowledgeable advisor teams are there for the students! Whenever neccessary, you will always get answers and helps from us.